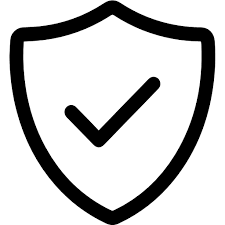 Purchase insurance $7 per ticket!
---
Buy purchase protection insurance to receive a full refund of your purchase if a qualifying unforeseen circumstance prevents you from attending this event! Covers illness, injury, transportation problems, emergencies and more*
Refundable Situations:
Passing of spouse or immediate family member, including your own, within 30 days prior to the event.
Emergency health issues like sudden injuries, pregnancy emergencies, or unplanned medical procedures within 7 days before the event.
Personal or spousal victimization in a crime within 7 days before the event.
Home emergencies, such as burglary, fire, flood damage, leaks, or structural damage within 7 days before the event.
Transportation issues like car breakdowns, flight cancellations, or public transport failures on the day of the event.
Severe weather causing road, airport, subway closures, and hindering transportation on the day of the event.
Unforeseen legal obligations like jury duty, subpoenas, or summons.
Sudden employment obligations with no prior notice.
Acts of nature or natural disasters preventing your access to the event while it still takes place.
Non-Refundable Situations:
Event postponement or cancellation by the event organizer.
Event cancellation by law enforcement or authorities.
Event cancellation due to armed/military conflicts, acts of nature, or civil disturbances.
Fraudulent or illegal events, especially if purchased with someone else's debit/credit card without authorization.
Dissatisfaction with event quality or performances.
Inability to attend for non-emergency reasons.
Any merchandise purchased or charitable donations made during event registration.